Best Ways To Sell A House Fast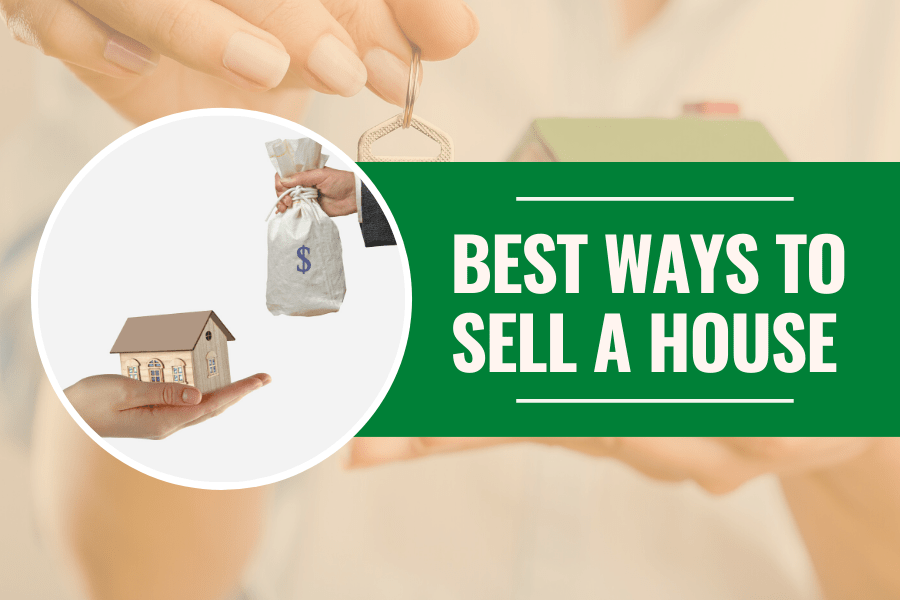 Selling a house can be hectic, particularly if the market is facing a downfall. Partnering with the correct professional is the initial step and don't ignore this step. The house selling procedure shouldn't depend on you alone. However, in order to sell your house fast in Houston, you alone can take charge.
Houses sold without professional real estate help usually face a few thousand dollars loss. Selling your home fast in Houston without sound counsel might be risky, time-consuming, and just plain hard work. If you proceed without complete info, you set yourself at a huge disadvantage. So let's look into the guide on how to sell a house quickly.
Here are some possible solutions to sell your house fast in Houston:
There are numerous things that you should do for your property to make it exclusive since you don't want your house to stay in the market forever, do you? Keeping in mind the current scenario of the real estate market in Houston area, we have compiled a list of things that can help you.
Here the best tips to ensure your property stands out from its competition and sell quickly for the highest possible price:
1. Fast-sell your house to an investor, preferably Greater Houston House
Selling to an investor is the fastest and most convenient selling strategy in the real estate industry with a motto: 'pay cash and close fast.' There are various motives to pick wholesale over retail. It is fast and that is the first reason. While buying and selling houses on retail generally takes 3-6 months. At Greater Houston House, we can buy your house for cash in under 10 days. Want to move asap for a new job, recently divorced? Or any reason for selling your house quickly.  If you ask, "What are the best ways to sell my house fast in Houston," then Greater Houston House is your go-to answer.
The best time to sell your house is when you're economically and emotionally ready to move, and when there are several buyers looking for homes in your area. Your financial condition, as well as the value of your home, are the things to evaluate before selling your home.
Decide how to price your home
If your goal is to sell your home quickly then pricing it suitably will help you sell your home faster. Neither under-price nor over-price it, but just try to price it smartly. At Greater Houston House, we help you get the highest cash offer.
Click photographs of your house
Photos are one of the most important parts of the listing. Good pictures of your house are significant because those lead a prospective buyer to schedule a meeting for further formalities and procedures. Highlight your house and all its features in the picture. Photos must be taken in such a way that the space looks warm and appealing enough to go for the deal.
Transfer your mortgage to someone else
Read your mortgage documents to figure this out. But if transferring your mortgage to someone else is possible then you can stay in your home and rent it.
Is this common? No. Yet it is possible. At Greater Houston House, we do a "leaseback" to the original seller allowing him to rent the home from us.
Handle any quick repairs
While you don't have time for major repairs, it's vital to take care of easy fixes that might discourage potential buyers: peeled paints, loose tiles, leaky taps, etc.
But if you are choosing Greater Houston House, you don't have to repair your damaged home to sell it. We Buy Houses "AS IS". No need to make any repairs or do costly remodeling.
7. Try selling your house online in Houston
An Internet presence will increase your reach and the possibility of getting in the eyes of an investor. Fast buying services are now booming in the digital space, and getting on the internet will be advantageous. Hop on the internet train asap and sell your house fast in no time!
Conclusion:
If you need to sell the house fast, selling it for cash may be worth the chance. The pricing may not be that great, but at least you can avoid costly repairs along with the convenience of a fast transaction and less paperwork. Selling a house online in Houston, especially to Greater Houston House is the best opportunity. Our non-traditional and hassle-free process of dealing with houses makes us different from others. We do not need to fulfill bank criteria and formalities as we buy houses for cash in Houston. You need not worry about house repairs and presentation while selling it to us, we buy houses in Houston as it is.