Call+1 832 510 6471

Sell My House Fast in Woodlands, TX
"I want to sell my house at the Woodland, TX."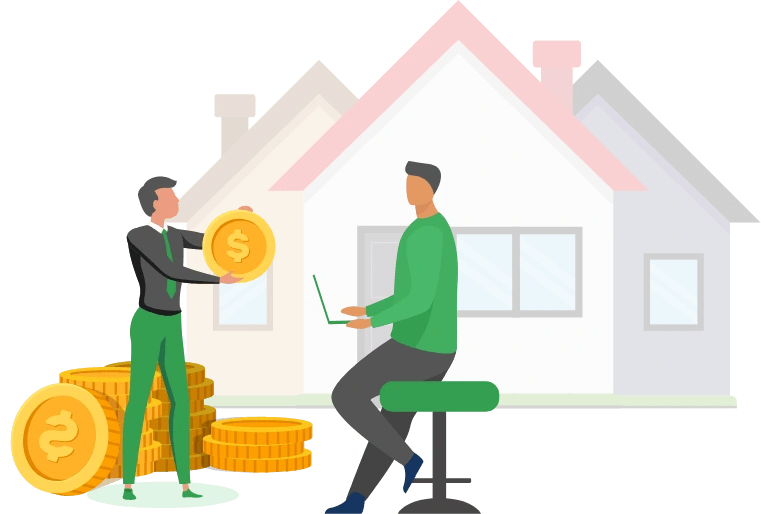 Is that your concern? Then we have the solution. We provide you guaranteed cash for your property.
Selling your house is surely one of the toughest decisions of life. You need someone to hold your hand throughout this process, someone to guide you and be there for you and to make sure that you are getting a fair and reasonable offer and that you are not being taken advantage of. That's what we do – we will buy your house for quick cash.
We understand our clients. Be it fast closing on your house or to rescue it from foreclosure; we are here for you. We guarantee you a fair value of your property and can close within three days of time.
If your house is in bad shape and you don't wish to do any repairs, no problem sell it to us. We shall not ask you to do any repairs, nor ask you to pay commissions or other fees, nor will we waste your time with unnecessary meetings.
It's time to say 'goodbye' to the conventional way of selling the house. No need to follow the time-consuming process to sell the house. We are one stop solution for your problem. From valuation to closing, we are here to buy your house and can do it faster than anyone else.
Perks of dealing with Greater Houston Houses in Woodlands,TX
It's time to get rid of all your troubles and problems. We are here in Spring to deliver the fastest and best outcomes. Sell your house to us, we will give you cash just in three days. No extra costs, no middle men, no real estate commissions. Our team of experts will deal with the documentation. We understand your concerns and will give you the fastest possible closing.
No extra cost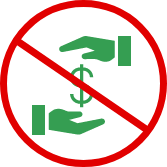 Can accommodate a leaseback to you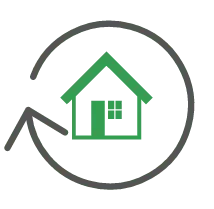 No middle man fees, no commissions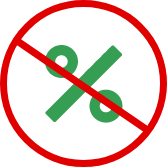 Get free customized evaluation of your house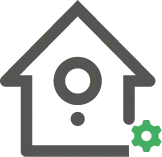 Get Moving assistance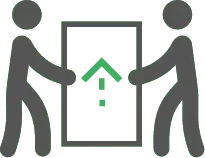 Save yourself from foreclosure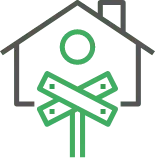 Give us a call and we will meet with you at your house. We can also offer you free confidential credit advice and provide you with the free evaluation of your house. We will give you a no obligation fair and reasonable offer on of your property. The moment you agree with it, our team of experts shall start working on the procedural documentation and you shall get the agreed price for your house all in cash within three days.
How to Sell a House Without a Realtor in the Woodlands?
Wondering how to sell a house without a realtor in the Woodlands? We can help you by buying your house 'as-is' for cash. Greater Houston Houses LLC will purchase your home directly, allowing you to stay away from the hassle-filled selling process through a real estate professional.
For a few home-sellers in The Woodlands, it can take more time to sell when you list your home the traditional way. That is possibly over two months of waiting for a house buyer, keeping your home ready with all repairs done to show to the visitors, and ongoing home loan installments.
With Greater Houston Houses LLC, you can avoid the issues of selling the old way and sell your house fast before foreclosure in The Woodlands in less than 15 days. Are you ready to get started? Get in touch with us today!
You deserve better than this, and you are worthy of a stress-free life. It's the time to get it all.
Just fill our contact form and start your journey with us.
When Should You Turn to Greater Houston Houses?
When you feel that you are disturbing your life by showcasing your house to strangers, living interrupted weekends, and spending a lot of time and money selling your home the traditional way, you should get in touch with us. We buy old homes in the Woodlands for cash.
A house is quite possibly the most significant joint asset for any couple, and clearly can't be separated without first liquidating. While a divorce is one of the most unpleasant and stressful life occasions, staying rational is significant. You can sell your house during divorce in the Woodlands to us for quick cash and avoid all the extra draining of your energy.
Thinking 'How to sell my damaged house in the Woodlands fast?' We buy properties 'as-is' for cash. No need to spend a huge amount of your money on repairs before selling your house.
Want to sell your flooded house in The Woodlands? We've bought numerous flooded homes right after hurricanes, and we're still ready to purchase more. We make offers that are fair for all interested parties. Assuming you want to sell a flooded house quickly in the Woodlands for cash, we can help.
Why Choose Greater Houston Houses LLC?
At Greater Houston Houses LLC, we believe that the house selling procedure should be more direct, quicker, and easy for the Woodlands home sellers.
At the point when we purchase your home directly from you, we purchase it 'as-is'. You sell your house to us without doing any repairs. It's that convenient and simple.
When we make a deal, we can close it in days, not months. You can pick the date that is best for you.
Testimonial

I would like to commend Vaugh and the Greater Houston Houses team for a job well done on my real-estate transaction. My situation was a complicated one and Vaughn not only offered me multiple solutions he also executed what I decided on in the time frame that I needed it to be completed. I can't thank them enough for the courteous, quick and professional service I received. I don't know what I would have done if Greater Houston Houses had not stepped in. I'm forever grateful.
Shabay W.
Houston Tx


I would recommend Vaughn and Greater Houston Houses to anyone selling a Houston-area property. I recently sold a home as part of the estate probate process. The negotiation process was quick and Vaughn was knowledgeable and pleasant to work with. Greater Houston Houses made a fair, no pressure offer. Communication was timely and Vaughn was transparent and honest. Thanks for your help.
Michelle G.
Houston Tx


Thank you Greater Houston Houses, LLC for assisting my family in our time of need. You have shown much compassion to our family and we are forever grateful. You were God sent! And, yes we also agree with that bible verse " For with God nothing is impossible". Thank you GHH!
LaTonya W.
Houston Tx

Nearby Areas Where We Buy Houses