Here Are The Most Affordable and Profitable Neighborhoods To Sell Your Home in Spring, TX.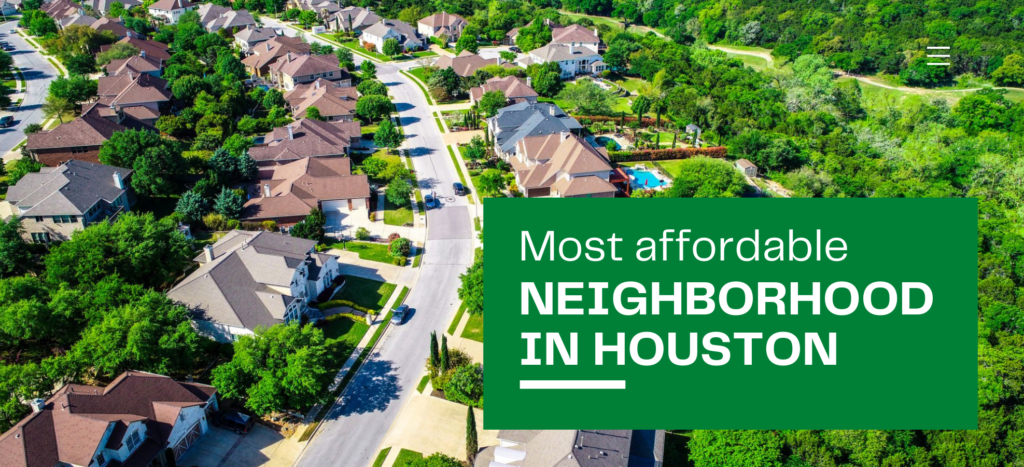 Houston, TX has a rich profuse variety of affordable housing, a prospective profitable market to sell your home in Spring, TX, Woodlands, and many more. It is unbeknownst to many, yet one of the most comfortable, affordable, and profitable neighborhoods in the United States.
What is it like to sell your home in Spring, TX, and other neighborhoods:
The average price for a home in Houston has grown by approximately $94,000 over the previous decade. The studies show- in 2004, the usual price for a Houston home was $175,800. Currently, that price has grown more than 50% to $269,440. Lately, home prices have risen steeply in Houston, clutching out first-time homebuyers and giving nightmares of a possible housing bubble. Nevertheless, affordable homes still can be found in Houston, if you know where to look for them.
You can choose to sell your house to us for cash, as our market is the most reliable, affordable, and profitable.
Here are a few neighborhoods we buy homes from and why we are the best option:
1. Spring:
Spring is a census-designated place and a beautiful neighborhood within the extraterritorial jurisdiction of Houston. In the 2010 census, the population was about 55,000. It is a lesser-known fact that the name "Spring" is popularly applied to the huge area of Harris County and a smaller area of Montgomery, which is the Old Town Spring. Sell your home in Spring, TX with the most efficient, reliable, and easy process only to Greater Houston House!
2. Woodlands:
A normal day in the Woodlands can consist of a quiet afternoon of kayaking, live music, a hike through the woods, to the waterway promenade. A place whose cultural and historical value is talked about in well-established cities, Woodland is the place for an amazing experience and living. And all of that, under your budget.
Now is the time to get rid of all your fears and difficulties. We are here in Woodlands to deliver the fastest and greatest outcomes. Sell your house to us for cash just in three days. No extra costs, no middlemen, no real estate contracts. Our team of professionals will handle the documentation. We know your worries and will give you the fastest possible closing. Woodlands have the most sustainable living, friendly neighborhood, and most importantly, it's affordable.
3. Katy:
The place where ancient heritage still lives. Although largely submerged in the greater Houston, the City of Katy is notable for The Mills Mall, KISD (Katy Independent School District), and its historic and culturally rich town square along the MKT railroad.
We at Greater Houston Houses LLC, buy houses in 'as-is' state without demanding repairs, extra costs, or middleman fees. Since we buy houses for cash in Katy, it will free you from bank authorizations, inspections, evaluation, and analyses
4. Cypress:
Also known as the "suburb of Houston", Cypress has become the most sought after place to live for those looking for comfortable and affordable living.
Say no to the traditional ways of selling your house in Cypress. Think outside the box! We don't follow outdated procedures. Our process is simple and direct. Just accept the great cash offer and consider your house sold in just three days
5. Tomball:
With the minimal commute to a rich community, Tombal is the town that will make you feel at home. Just 28 miles from the city of Houston, its population stands at 11,000 as of 2019.
The best substitute for hiring an agent is to sell your Tomball house directly to us: it won't cost you any extra efforts! You can expect ZERO marketing expenses, agent fees, commissions or needs to repair
6. Bellaire:
"The city of homes", owes most of its area to residential properties with a 610 mile loop of corporate offices. With attractions like Grass River Natural Area and Bee Well Mead & Cider, Bellaire becomes another potential yet affordable venture for living. If you want to sell, All you need to do is just call us.
Well, the process is quite simple. We will meet you at your home and give you a 'no obligation' offer for cash. Once you agree with it, we will deliver you cash consideration in just three days
7. Missouri City:
The traditional method of selling houses in Missouri city through a real estate agent is undeniably tiresome and sluggish. Particularly when you want to sell your house fast. That's why we are here for you! Sell your house to us for cash! No matter how unpleasant it is, we will buy it without asking for any repairs
8. Sugarland:
The largest city in Fort Bend County, Sugarland is the home to the famous saltwater aquarium and a digital dome theater. Features at The Houston Museum of Natural Science. Named after its capacity and strength in Sugarcane production,  it was named "the best place to retire" by Money Magazine in 2016. Given its large area, believe it or not, selling your house faster in Sugarland is no more a tough task. Just give us a call and get a painless and simple solution instantly.
9. Stafford:
Stafford offers its homeowners an amalgamated feeling of urban/suburban area with its residents leaning to be liberals. Located about a driving distance of 23 miles from Houston, Stafford is known for being the terminal point of the first railroad built in Texas.
Why should you pay an extra cost to sell your Stafford house if it can be sold without spending a penny? Yes, we buy houses without asking a single penny. Moreover, our process is quick, swift, and easy.
Conclusion:
Thinking about selling your Houston house or areas near it? This swiftly flourishing metro in Texas is a home for 500 companies, outstanding barbecue, renowned pro sports teams, tons of family-friendly activities, and a strong entry-level housing market with numerous companies that buy houses for cash.
If you're planning to sell your house fast for cash in Houston, say no to the old-school ways of home selling. Think outside the box!
No repairs needed, no extra hidden costs, no middleman fees, and no difficult procedure.
We at Greater Houston House are waiting to give you the best offer and buy your home 'as is' for cash.
Just a simple process- give us a call. We will then visit to offer a fair and sensible price for your house.