How Do I Sell My House In Houston For Cash? Tips For Beginners!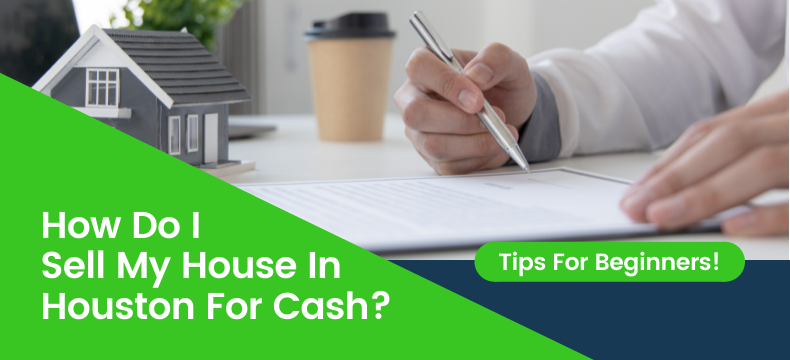 Cash buyers are the up and coming trend of the Houston real estate market and everyone wants a piece of this cake. People with urgent need of money are tilting towards these buyers to sell their property in return for quick cash which may help them solve their monetary problem. A little known fact is that, not a lot of people actually know how to go about selling their house for cash in Houston. In this reading, we will take a look at how the process of cash buying and selling goes about, to give you a better understanding of the scene. Let's start from the basics.
How Do I Sell My House In Houston? Let's know the options.
You can always list your house on the market, go to a realtor, broker or agent. The main advantage of going for cash buyers in the time of today, is that they cut off the middlemen, commissions, and extra expenses on refurbishment and renovation. Know that we know the perks, let's get into the tips.
Note: The information given is for general purposes, and is not meant to be taken as legal advice of any form
How Do I Sell My House In Houston For Cash?
Look for a genuine cash buyer:
How Do I Sell My House In Houston to a genuine buyer?
Cash buyers are found in abundance in the time of today. Your broker or agent might get you a ton of options, or you might find a lot of them online as well. The trick here is to choose the best one out of all, by following these simple investigative tips:
Check for testimonials
Check for offline/online availability
Check associations, affiliations and partnerships
Make sure you double check on authenticity, as with genuine cash home buyers in Houston Texas, there are fraudsters hungry for your money on the internet too. Meet the buyers in person, and make sure they do a property visit.
Good Houston House buyers like Greater Houston Houses LLC typically do not ask for any fees, commissions or cash giving you an offer,
Furthermore, let's uncover how these cash buyers work, in order for you to get a clear picture.
The Functioning Of Houston House Buyers
Houston Cash buyers can now be found online as well. It depends on the mode of contact, you might get in touch with them through an agent, or you can contact them online.
Further, after the contact details are exchanged, the buyers will set up a property visit to analyze the value of the property, in order for them to better understand the condition and price it right.
How Do I Sell My House In Houston After the Property visit?
They make you an offer, essentially in all cash, to close the deal. Should you wish to accept the offer, the paperwork is carried out, and the deal is closed. And yes, it is as simple as it sounds.
The MO of certain cash Houston House buyers might differ from one another, as some cash buyers are family owned businesses, some are investors, individuals, so on and so forth. But the basic criteria is the one given above. It is advised to go forHouston House buyers only when you are in dire need of cash, and cannot afford to repair a damaged house, or any other contingency.
If you have the time, money and patience, you can always choose to go with the natural route of traditional selling in real estate.
How To Avoid Fake Cash Home Buyers In Houston Texas
These tips will help you steer clear of fraudsters
Look for a Better Business Bureau enrollment
The BBB has limitations that can keep an organization from joining, (for example, them being too new an organization to apply). In any case, BBB participation and an organization's BBB rating can assist with demonstrating that the organization you're managing is all good.
Money should just move from the purchaser to the dealer
At no time should you be approached to pay cash to a house purchaser. Cash goes from the purchaser to the dealer and not the converse way. In the event that an organization lets you know they have organization, agreement, or handling charges, or requests that you wire them cash under any circumstance, you should run the other way.
Seek out the encounters of past customers
Set aside the effort to look for our tributes and surveys – real house purchasers will have audits from cash home buyers in Houston Texas on both their own sites – like our audits page here – and on survey destinations like Google, Yelp, and then some.