Selling a House in Houston: What Can Reduce the Value of your Property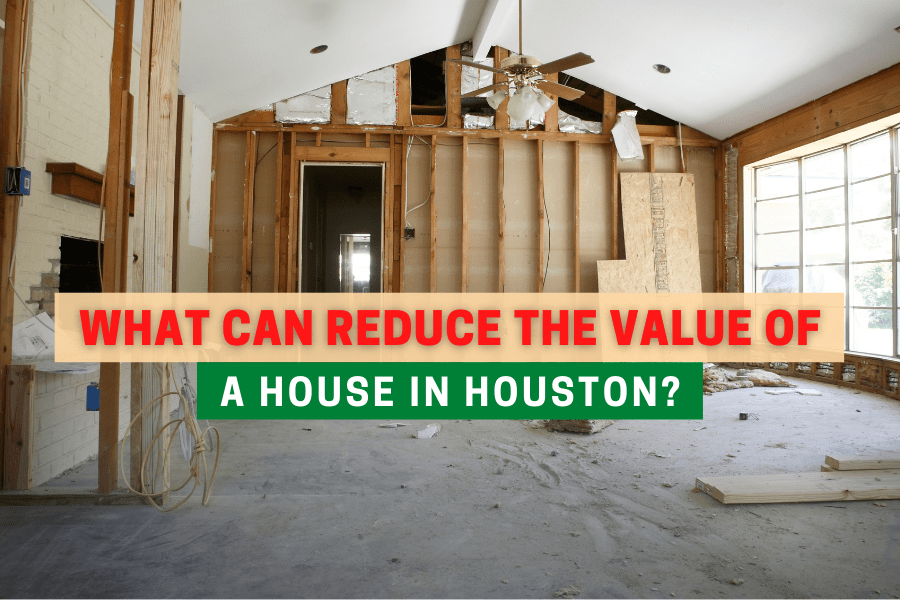 If you're selling a house fast in Houston, you need to make sure your house value is not impeded along the way. Therefore, you need to learn a few tactics and dodge certain bullets to keep up your value along the way of selling your house.
Let's find out reasons and contrivances that might hamper your house value when you're selling a house fast in Houston:
Whether you are selling or buying an investment property or home in Houston, you need to consider what the house price is.
There are certain factors and features that contribute to the property value. From the location to planned infrastructure, amenities, size, and aesthetics, there are several aspects that affect what a property is worth. Furthermore, there are factors that hamper these features which consequently reduce the value of your property.
Many homeowners are in continuous search of smart ways to raise the house price in Houston without spending heavily on repairs. From changing your house number to a name to preserving a well-maintained garden, there are many features that can boost your property value in an encouraging way. But on the other side, there are also many factors that can prevent buyers and decline your property value.
There are times when you would want to sell your house fast for cash, due to any unforeseen circumstances. In such a situation, it is vital that you keep the value of your house to the highest possible level. We found some factors that you should consider when selling a house fast in Houston to avoid and improve your house value.
Here is an outlook on how to sell your house fast Houston by getting rid of the given factors that negatively affect your house value:
1. Poor exterior and interiors view of the house
If you're thinking to yourself " how do I sell my house fast Houston TX", there are certain factors you need to keep in mind for a more fruitful output.
One of them is the poor exterior and interior view of your house. Whether you chose to go for a cash buyer or a traditional broker, it is a major factor that contributes to your house value. It will significantly increase your property value in the market. Taking care of your interiors and exteriors along the way will help you in the future if you want to sell your house.
2. Unsettled home issues:
Make sure there are no issues and hindrances that are not taken care of. Buzz in the market is a real thing and will affect the overall image of your house which in return will damage property value. Legal cases, personal impediments, and other factors will reduce the value of your house if at all you get to sell it.
3. Unpleasant history
House history plays an important role in deciding and contributing to property value. If there is unpleasant history on your property like god-forbid, homicides, thefts, or any criminal history has taken place in the property which ends up harming your property image. If any such case has occurred, make sure it is cleared in the eyes of the public.
Conclusion:
It is vital to know the worth of the property before buying or selling it. However online tools could be helpful, there are other features that you need to look at to get an exact idea of the property's value. Considering hiring professional real estate agents with experience in property estimate and evaluation in the local area. Check out our blogs to learn how to sell your house fast Houston and many more topics in selling a house fast house Houston
At Greater Houston House, We buy houses in Houston TX for cash. Here's the golden ticket, we buy your house as-is! No repairs needed!
Need money? Ready to sell your house? Get in touch now.