The Perks Of Selling A House Online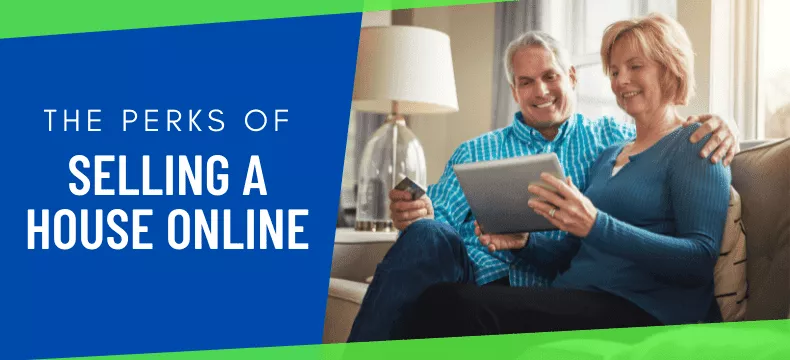 People nowadays who are first-time house-buyers are very good with technology and can now use the internet to buy all or part of their needs online without even seeing it in person. This is because the internet is now used for selling things all over the world, and real estate is no exception to this!
Recently, more and more people are using the internet to sell and buy houses online. Because of this, it has become much easier to sell your house quickly in Houston.
In this blog, we will talk about how the online home-buying market in Houston has grown in the past few years. This information may help you in selling your house online in Houston.
The Houston House Selling Way
The online market for selling houses in Houston is very competitive. Some companies offer cash to people who want to sell their house quickly. These companies are investors who buy houses for cash and often make fast offers. They buy the house in its current condition, so sellers don't have to make any repairs before selling.
These companies have websites where sellers can contact them easily. The selling process is very simple and only takes three steps. First, the company visits the house to see its condition and then makes an offer. If the seller agrees, the deal can be completed in less than a week.
Greater Houston Houses is one such company that offers a comprehensive approach to selling houses online. Their way of doing business is reliable, easy, and fast. Check out their website – https://greaterhoustonhouse.com/ to learn more!
Benefits Of Selling A Home Online
There are many benefits of selling your house online. These include:
It is cost-effective to list your house on an online property website.
Advertising your property for sale, rent, or if you want to buy a property is fast and easy for selling a house online.
House buyers and sellers can easily access information about the property through online property listings, which eliminates the need for other forms of communication such as phone calls and meetings. This is a simpler and more efficient approach compared to the outdated methods.
Online property listing sites allow you to upload up to five photos of your property, which is more than you can include in a newspaper advertisement. You have control over the quality of the photos and can highlight specific features of your property to attract potential buyers, especially those who are not from your local area and need more information about certain aspects of your property.
When you list your house online, people can see it until you sell it. This is great because with traditional advertising, you have to keep paying to keep the ad running.
Online real estate listing services have users from all over the country, so more people will see your ad.
It's easy to find the right house on these sites because they have filters that let buyers see only the houses that fit their needs. This means buyers can skip over houses that don't interest them.
When you use the internet for real estate, you can act as your own real estate agent and save money. You can easily search for the perfect home or sell your property quickly and safely. Many people use the internet to buy or sell property because it's easy to find relevant information over the internet.
Millions of people use the internet to search for property every month, so it can improve your chances of selling your home. Online property portals are becoming more popular in Houston, offering a wide range of choices for buying or renting properties.
It doesn't matter where the potential buyer lives or where they want to buy a property, they can simply search for properties all over the country on these websites and make an informed decision.
Reasons For Considering Selling Your House Online
Plethora of choices:
When you list your property online, you'll have lots of options to choose from. Many developers and their agents have listed properties for sale online, like Greater Houston Houses. By selling your house online in Houston, you'll have access to many potential buyers, giving you more choices to find the right offer.
2. Detailed information:
Online real estate portals provide detailed information about properties, including their location, features, and pricing. You can compare different projects or locations and make an informed decision. You can also see photos of the property from the comfort of your own home.
3. Convenient Option 
You can sell your house online from the comfort of your own home using various online payment methods. As a house buyer, you can make payments towards installments easily and securely through bill desk payment gateways. This ensures your personal information stays private.
4. Profitable
You can expect fast results and quick cash if you sell your property online. Online property listings can start attracting potential buyers within a week of being listed, and the wide online audience means you have a better chance of finding a buyer.
5. Fair price
Companies like Greater Houston Houses offer great deals that can help you get the right price for your property. You can get the best price for the property, with no hidden fees and options to get payment in cash. By selling your house online in Houston, you can take advantage of these offers and also sell your house quickly.
Online Home-Selling: The Future of Real Estate
Selling your Houston house online is a great option that provides numerous benefits to both buyers and sellers. It offers a wide range of choices, explicit examination, fast results, and quick cash.
By partnering with companies like Greater Houston Houses, you can take advantage of their offers and get the best deal for your property. Their cash home-buying service offers a hassle-free and quick solution for those who want to sell their property in a flash.
So, if you're looking to sell your house in Houston, consider taking advantage of the rising trend of online home-buying and partner with a trusted company like Greater Houston Houses.