Tips for Selling Your House Fast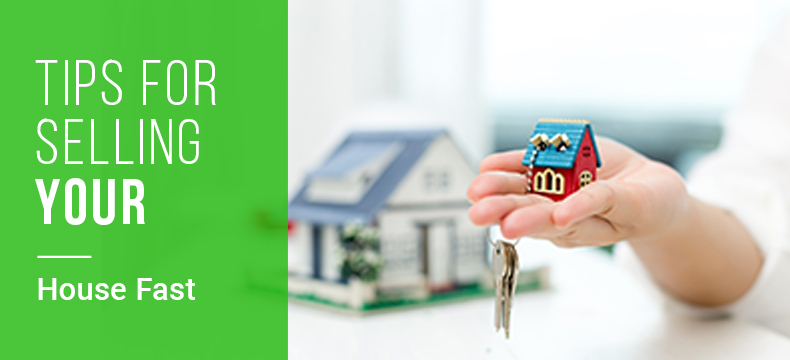 If you're all set to sell your home, you definitely want to sell it fast. Chances of selling your house at a good price increase when you can attract more prospective buyers. How can you make your house deal attractive? Here are few ways to sell your house fast in Houston, even if the market is slow:
1. Pricing your home right:
If you are guessing how to sell your house fast in Houston, especially in a slow market, a crucial feature to take into consideration is pricing. Want to get the best price for your home? Be realistic!
Price is generally a more serious factor when the market is low. To price the house accurately, enquire what similar houses in the area have sold for and try to give a better deal. A suitable buyer will be appealed to a house at a lower price. This will also generate a better group of attracted buyers and raise the chance of selling your house fast. You need to have a modest price to sound exclusive. If your listing price is too high, your house will stay in the market unsold for longer. Did you know, most of the property buyers search for houses for sale by price range? To make your home sale quick, give your property the best value within standard rates.
2. Clean the clutter:
It is essential for buyers to visualize themselves in that space, and this can't be possible if your house is a mess. Give your entire home a full cleaning in all the corners, clean the clutter, and take away the family pictures and other personal objects. After you are done with this, make sure you rearrange the furniture so your home looks appealing and so buyers can walk in freely, without hitting into anything. If needed, put away huge items, because a congested room looks like a small room.
Think about hiring a stager to help you display your home's finest assets to amaze prospective buyers and sell it quickly for the greatest possible price. Though staging is expensive, research states that, on average, staged homes sell 88% faster and 20% more than non-staged homes.
3. Sweeten the deal:
Consider offering something to sweeten the deal! This is another great way to make the deal exclusive. For example, you can offer to pay some of the closing costs. Mainly when the market is low, buyers are looking for satisfying deals, so give your best to make them feel they get one. Here is another tip – Offer an exchangeable home warranty, which affords discounted repair and renovation for household machines and structures. A prospective buyer may feel relaxed knowing the home is secure, this can make your house deal smarter than competing homes.
4. Get your home in "Move-In" condition:
When a potential buyer feels like they can move in instantly, the house having any further minor issues won't worry them. They won't have to stress about spending extra money and time to fix up things before moving in. Hence, make all essential repairs and replacements.
The bottom line
In the market, especially when property buyers are less than property sellers, selling a house becomes very annoying. Nevertheless, you can still get a faster sale if you engage in some creative methods. Selling your home fast involves a little extra work. Do everything you can to get the home in brilliant shape and be prepared to make some small discounts at closing. These tips, coupled with an attractive price, will help you sell your house fast in Houston.