Tips To Sell Your House Fast In Houston On Your Terms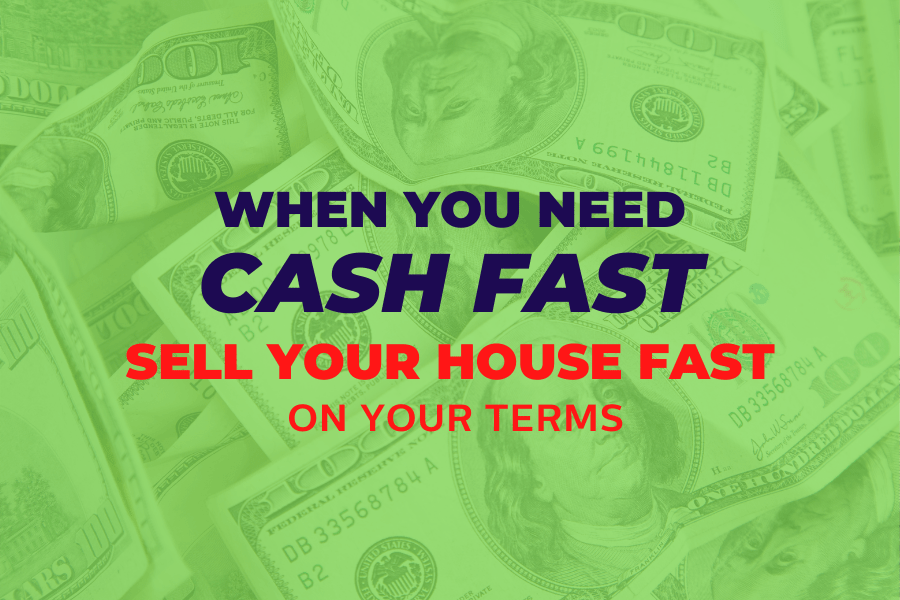 Selling a property quickly is not as easy as it seems. Real estate dealing takes time to complete given the legalities procedures, paperwork, and what not. If you're in need of urgent cash, one of the plausible options is to Sell Your House Fast in Houston. Let's go about knowing how to do it on your terms
By the end of this article, you will have an upper hand when you sell your house fast Houston
People often fall into financial difficulties and lack behind in their economic stability due to a myriad of reasons. Desperate for fast cash, homeowners sell their house hastily with whatever deal they get first and often end up making a loss on what could have been a perfectly profitable deal.
Given below are certain tips that will help you in selling your home quickly for cash:
Accept low, but not lowest:
When you put your house up for sale in cash, it will be proposed at a lower price than it cost. Real estate agents and other realtors will get you an attractive deal, however, the process will take longer. Investors and Houston House Buyers will offer you a deal that will be comparably lesser than the realtors, but it will be quick and in cash. The catch here is to make sure that you do not get fooled by investors who offer less than half of your proposed amount. Pricing your house is purely based on the condition and demographics of your house. Hence it is suggested that you are well acquainted with the real estate market of your area before you go ahead with the deal. Accept offers that are low, but make sure they are not the lowest.
Do not repair:
Investors in real estate typically look for sellers who are willing to make a deal urgently. They are often ready to buy the home "as-is" without the need for repairs, repaints, and fixtures. It is suggested that you do not repair and refurbish your house pre-sale. If you think that will be attractive for buyers, then you're right. However, you're selling it to an investor. You will unnecessarily incur costs of repairs that investors do not need to be gotten done before the deal. You will end up losing more and the cash received won't mark up to your expectations. Furthermore, if an investor or a cash buyer for your house asks you to repair, repaint or fix your house, it will be better to skip it as there are better offers available out there.
Avoid commission-based agents:
Many agents will show up in your quest to sell your property.
They will also get you information and plans on how to sell your house fast in Houston.
Such middlemen charge a lump sum and end up taking a lot of your time. They will make sure you are on the right track in order for them to earn. It is crucial that you know about other avenues where there are opportunities to sell your house fast without the need for such middlemen. House buyers in cash/ Investors have their availability and visibility over the internet or have their offices in the local vicinity. Ask around and make a direct deal with investors, and you'll be saving your time and money.
Conclusion
Selling your home quickly for cash can be unexpectedly long and sensitively challenging, particularly if it is your first time. It may feel like an attack on your privacy because outsiders will come into your home, open your storerooms and cupboards, and dig around. They will condemn a place that has most likely become more than just four walls and a roof to you, and they will offer you less money than you think your home is worth. When you sell your property directly to the buyer, you escape this emotional trauma and a lot of time-consuming annoyance such as showing the house to strangers, dealing with agents, and managing repairs, etc.We at Greater Houston House are dedicated to assisting people to sell their houses quickly and with ease and we buy houses in their "as-in" situation. We are investors with several years of expertise and can handle numerous real estate difficulties that you might face. We buy houses in just a few days and close on the date of your choice quickly!