Why Some Houses Look More Appealing to Home Buyers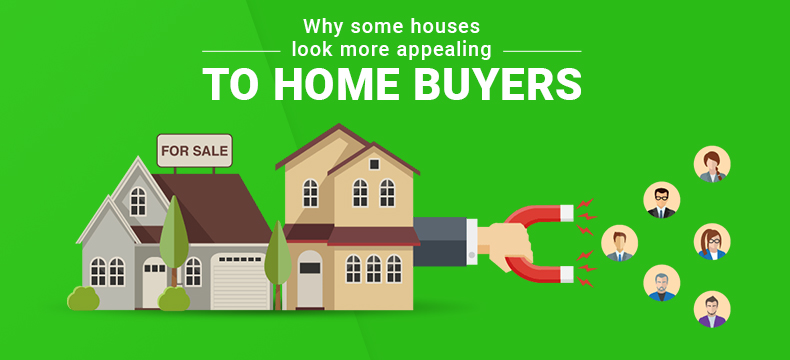 Selling your home can be unexpectedly slow and emotionally challenging, especially if you are new to the property selling and buying market. You may feel like your privacy is gone because strangers keep coming, and poking around, open each cabinet and closet. They might even condemn your home offering you less money than you think your home is worth.
As a homeowner aiming to sell your house fast, you may ask why some houses have several viewings after their first week on the market, and similar ones seem to be left behind with no attention? The truth is that selling a house as quickly as possible is basic enough to be predicted by home sellers, but rare enough to stay as a phenomenon in the marketplace. You're a seller or a buyer doesn't really matter, the essentials of how to sell your house don't change. Buyers will be most attentive in your home the first few weeks it's on the market, so it's great to start from day one. Here is what you can do to expect good offers in no time.
1. Find a top-grade real estate agent:
Appoint a real estate agent with a good sales record that shows they thoroughly know how to sell a house fast in Houston.
Find out more about their familiarity with the neighbourhood. Their expert knowledge about buyers' interests after exploring your house. Ask them what they'd mention changing about your house, too.
Ensure that your agent arranges for a good photoshoot, shares a variety of good pictures on their listings and promotes properties online, as well as social media.
Consult numerous real estate agents to make sure you've found a worthy and appropriate one for you, your home and your neighbourhood.
2. Sell a house fast in Houston to a cash buyer:
With so many houses in the market, discovering the right buyer becomes a challenging situation. Particularly when many buyers are in the process of selling their own homes too. It becomes essential to research thoroughly and ensure you're getting a fair price for your home. That's where a cash buyer can really make a difference. Selling your house for cash is probably the quickest and most suitable selling approach in the real estate industry with a cool motto: 'pay cash and close fast.' Selling a house to a cash buyer gives you several attractive profits. They buy and close soon and that is the first reason. Whereas buying and selling houses in the retail market can be a lengthy process of 3 months.
Here are few key benefits of selling a house to a cash buyer:
a. You get all the money! You don't have to pay a large amount of the sale price to your real estate agent. You can save thousands of dollars
b. With a cash buyer, sales happen real fast. You can eliminate all the steps involving- viewings, waiting for offers, and approval of loans. Instead, accept a cash offer and the procedure starts right away
c. Since there are no middle stages between you and the cash buyer, there's far less chance of your sale getting rejected
d. Cash buyers usually buy your home as-is. You don't have to waste any money on costly repairs or renovations. It makes the whole process less stressful
A lot of houses are sold daily, so to be sure that the buyers discover your house, follow these affordable quick tips:
1. Price your home competitively to sell it quickly
2. Keep your home clean and clutter-free
3. Boost the curb appeal to make the right first impression
4. Offer sweet deals
Keep following our home selling tips for the procedure to be smooth and stress-free as possible.